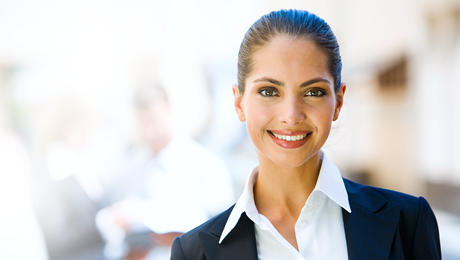 Specialist Recruitment Consulting

PERSONNEL COLLEGE is a team of professional specialists, who regard their job as a true passion. Our company has grown on the best business consulting traditions, therefore we are able to offer honest and reliable cooperation.
We are experienced in recruitment of skilled personnel for foreign companies and have an excellent track record in this regard.
We have been present on the competitive market of HR consulting since 1995. Our operations are regulated by certificates issued by the Minister of Labour and Social Policy (nr: 745/1b and 745/2).
EMAIL biuro10@perscoll.com.pl

THE TEAM The company employs consultants with diplomas in: psychology, sociology, law, IT, engineering. We consult specialists in the field of organisation and management, business practitioners, licensed coaches and university experts.
Our consultants show very good understanding of each position's specifics.
Standard conclusion period spans between 1 and 4 weeks (dependant on project complication level). Repeatedly we have conducted recruitment for our clients in shorter timeframe, utilising our database and professional contacts.
We strive to conduct each process in maximally reduced time, provided that it does not influence service quality.
Candidate acquisition channels
- our own candidate database,
- press advertisements in the most popular media (coutry-wide, local, specialist magazines),
- internet advertisements (posted on a few dozens of business portals cooperating with us),
- direct search, headhunting – in case of sourcing employees with rare skills we employ direct search and maintain contact with multiple specialists, who are not active in the job market,
- professional and social contacts.
Please feel free to write us anytime
We encourage you to discuss with
Mr. Dominik Pekrol
HR, HH Consultant
OUR MISSION
We are here to:
find for you, even on tough job market, the best employees (recruitment / head-hunting service),

help with successful qualifications and talent development ( employee potential evaluation, personal audit, periodic assessment),

design and introduce necessary training programmes.
Out of the entirety of applications acquired from different sources, candidates selected for higher level positions undergo a multi-stage verification process, which consists of:
1.Interview : structured, competency-based, episodic, individualised,
2.Psychological assessment – test used by Personnel College psychologists have been validated by Polish Psychological Association. Standardised on Polish population, they enable estimation of management style, interpersonal skills, conflict-solving style, stress tolerance etc.
3.Knowledge and/or skill tests – edited for specialised/technical positions. Developed in communication with clients.
4.Individualised Assessment Centre – a different set of tasks is in correspondence with each post, describing skills and psychological capacities crucial to each post.
Thanks for your visit. Don't hesitate to contact us at biuro10@perscoll.com.pl
Typically we present 2 – 4 best candidates for each position.
However it is individually consulted with each client.
To facilitate appointment of the right employee, shortly before scheduled interview with candidates we deliver Qualified Opinion on each presented person, indicating the level of qualifications' adherence to your expectancy.
The opinion contains elements such as: education, professional experience assessment (with description of duties, key achievements, job change motives), additional information i.e. foreign language knowledge, computer skills, financial expectations, employment start date).
Additionally psychological assessment of candidate, indicating the level of adherence of personality features of potential employee to job requirements and client company's organisational structure).
Consolidated evaluation – to closely picture differences between selected candidates and, at the same time, facilitate appointment of the right person. We can produce such summary at client's request.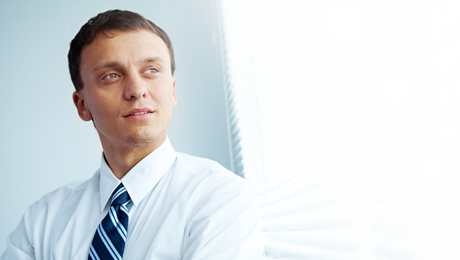 Contract for performing one, specific service or contract for staffing several positions is signed – with an appendix named Recruitment Order.
In the contract we oblige ourselves to maintain confidentiality and loyalty. Each client is treated individually – we propose elastic cooperation conditions and we are open to negotiations.
Personnel College declares readiness for permanent cooperation and commencement of recruitment process on the basis of outcome-based contract (success fee) or retainer contract (pre-paid) and job description submitted via e-mail or at a direct meeting.
Guarantee is granted starting from employee appointment decision date (and payment of the last installment) until the end of the guarantee period – by default it is 3 months long.
In individual cases we grant a longer guarantee period. The guarantee provides repeated, cost-free recruitment process in its full range in the case an employee (in the listed period) ceases employment for employer-independent reasons or the employer dissolves the contract.
Considering maintenance of high-level service standards, Personnel College proposes conduction of recruitment process for a fee calculated individually for each position – dependent on estimated project complexity.
Typically the payment is made in 2 installments – 33% is paid in advance after signing a contract (retainer). The second installment is paid after the decision of candidate appointment. In the case of success-fee contract, the fee is paid after signing a contract with a candidate. The number of installments and their proportions are negotiable and contract-specific. The payment is made based on VAT invoice within 14 days of its issue (also a subject to negotiations).